Wednesday February 26, 2020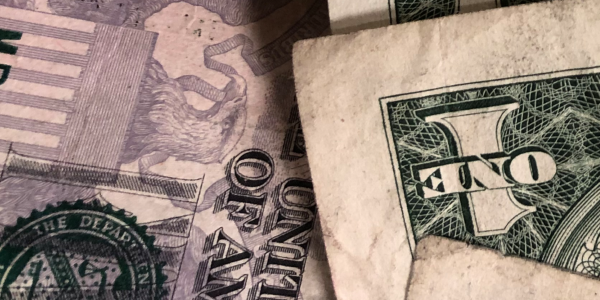 Target's Revenue Hits the Mark
Target Corporation (TGT) released its quarterly and full-year earnings report on Tuesday, March 5. The retailer reported increased store traffic and better-than-expected revenue for the quarter, causing shares to jump more than 4% following the report's release.

Target reported quarterly revenue of $22.977 billion. This is down from last year's fourth quarter revenue of $22.983 billion, but above analysts' revenue expectations. The company reported revenue of $75.356 billion for the full year.

"We're very pleased with our fourth quarter performance, which capped off an outstanding year for Target," said Target CEO Brian Cornell. "Thanks to the dedication of Target's team, we delivered our strongest traffic and comparable sales growth in well over a decade, and our 2018 Adjusted EPS set a new all-time record for the Company."

The company announced earnings of $799 million for the quarter, down from earnings of $1.09 billion one year ago. On an adjusted earnings per share basis, the company reported earnings of $1.54 per share, down from earnings of $2.01 per share reported at this time last year.

The Minneapolis-based company saw its comparable digital sales increase 31% in the quarter, marking its fifth consecutive year of growth in this area. The company reported that comparable sales grew 5.3% due to a 4.5% increase of in-store traffic. For the full year, comparable sales increased 5%, marking Target's strongest growth since 2005.

Target Corporation (TGT) shares closed at $75.80, up 3.2% for the week.


Salesforce Reports Earnings

Salesforce.com, Inc. (CRM) released its latest quarterly and full-year earnings on Monday, March 4. Despite reporting a 26% increase in quarterly revenue, the company's stock prices dipped after the release of its earnings report.

The CRM platform giant reported revenue of $3.60 billion for the fourth quarter, up 26% from revenue of $2.87 billion at this time last year. This beat analysts' projected revenue of $3.56 billion. The company reported full year revenue of $13.28 billion.

"We had another year of outstanding revenue growth, surpassing $13 billion in revenue faster than any other enterprise software company in history," said Marc Benioff, Chairman and co-CEO of Salesforce. "As companies of all sizes turn to Salesforce, we're enabling them to put the customer at the center of their digital transformation through our intelligent Customer 360 platform. I've never been more excited about the opportunity ahead."

Salesforce reported quarterly net income of $362 million, up from $206 million last year. On an earnings per share basis, the company reported $0.46 per share, up from $0.28 during this time last year. Net income for the full year increased to $1.11 billion, or $1.48 per share.

The company expects its first quarter 2019 sales to range from $3.67 to $3.68 billion. Salesforce anticipates first quarter earnings to range between $0.60 and $0.61 per share. These predictions fell short of analysts' expectations of $3.69 billion in sales and earnings of $0.63 per share. Shares of Salesforce stock slipped more than 3% in response to the company's updated forecast.

Salesforce.com, Inc. (CRM) shares ended the week at $155.07, down 6.3% for the week.


H&R Block's Shares Slip

H&R Block, Inc. (HRB) reported its latest quarterly earnings on Thursday, March 7. Despite beating revenue estimates, the tax preparation service provider's shares fell more than 3% in pre-market trading following the earnings release due to a larger-than-expected earnings loss.

H&R Block announced revenue of $468.4 million for the third quarter. This is down 4.1% from revenue of $488.4 million reported in the same quarter last year, but is above the $465.5 million in revenue that Wall Street expected.

"The significant improvements we've made across our business have resulted in increased client satisfaction scores related to our new upfront and transparent pricing, third party accolades for our DIY products, and growth in our virtual offerings so far this tax season," said H&R Block President and CEO Jeff Jones. "H&R Block is leading the way in the tax industry with offerings that span the full spectrum of tax preparation, whether clients want little to no help, complete in-person assistance, or anything in between."

H&R Block reported a net loss of $126.5 million, which was better than the net loss of $245.6 million reported one year ago. On an adjusted earnings per share basis, the company reported a loss of $0.58 per share, which was more than the $0.55 loss per share that analysts predicted.

The tax-preparation service company attributed its lower revenue results to a slow start in the tax season and IRS filing delays. H&R Block noted in its earnings report that the third quarter is historically a loss quarter due to the seasonal nature of its business. The company experienced a 6.5% decline in its assisted returns segment, which was primarily offset by growth of 6.4% in Do-It-Yourself returns.

H&R Block, Inc. (HRB) shares ended the week at $24.95, up 3.2% for the week.

The Dow started the week of 3/4 at 26,122 and closed at 25,450 on 3/8. The S&P 500 started the week at 2,814 and closed at 2,743. The NASDAQ started the week at 7,637 and closed at 7,408.
Yields Sink on Weak Job Growth
Yields on U.S. Treasury bonds retreated on Friday in response to domestic and foreign pressures. Yields reacted to the announcement of disappointing U.S. job growth and a scheduled stimulus plan by the European Central Bank.

On Friday morning, the Labor Department released the latest nonfarm payroll data, which showed that nonfarm jobs increased by a mere 20,000 in February, missing analysts' expectations of 180,000 jobs added. Unemployment dipped to 3.8%.

"Generally you don't see the economy downshift from 300,000 to 20,000 [jobs added]," said Mike Feroli, chief U.S. economist at J.P. Morgan Chase. "This in conjunction with the jobless claims number that has been drifting higher; momentum in the job market is probably slowing."

During morning trading on Friday, the yield on the benchmark 10-year Treasury note was trading at 2.62%, after opening the week at 2.77%. The 30-year Treasury bond started the week at 3.13% and slipped to 3.01% on Friday morning.

On Thursday, the European Central Bank (ECB) announced it would launch a stimulus program from September 2019 to March 2021. The ECB also signaled that it intends to postpone interest rate hikes until 2020.

"The weaker economic momentum is slowing the adjustment of inflation towards our aim," said ECB President Mario Draghi at a press conference. "The persistence of uncertainties related to geopolitical factors, the threat of protectionism and vulnerabilities in emerging markets appears to be leaving marks on economic sentiment."

The 10-year Treasury note yield closed at 2.62%, while the 30-year Treasury bond yield was 3.01%.

Mortgage Rates Rise
Freddie Mac released its latest Primary Mortgage Market Survey on Thursday, March 7. The report showed rates were higher this week than they were one week ago.

The 30-year fixed rate mortgage averaged 4.41%, up from 4.35% last week. At this time last year, the 30-year fixed rate mortgage averaged 4.46%.

This week, the 15-year fixed rate mortgage averaged 3.83%, up from last week when it averaged 3.77%. During this time last year, the 15-year fixed rate mortgage averaged 3.94%.

"In late 2018, mortgage rates rose over a full percentage point from the prior year, which was one of the main reasons that weakness in home sales continued into early 2019," said Sam Khater, Chief Economist at Freddie Mac. "However, the impact of recent lower rates and a strong labor market has led to a rise in purchase mortgage demand as we start the spring homebuying season."

Based on published national averages, the money market account finished the week of 3/8 at 1.50%. The 1-year CD finished at 2.76%.
Published March 8, 2019
Previous Articles
Macy's Announces Earnings and Restructuring
Hyatt Releases Earnings Report